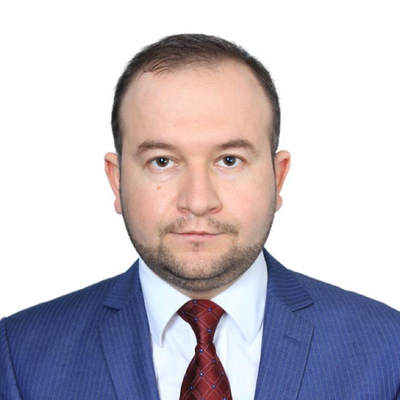 Services provided $80

/ hour
Technology / Internet (1)
Management / Leadership / Training

About Shafiqullah Shahrani:
Successful professional, eager to secure a position in leadership, program/project management, risk management, operational delivery, trainings and coordination. Offering over fifteen years of experience in leading and managing large-scale programs/positions, multidisciplined teams, portfolios and project risks with national and international organizations, and conducting trainings/teaching in different universities of Afghanistan. Capable of conducting organizational management and communication. Implementing projects and budgets, and ensuring the delivery of optimum result. Over five years of teaching experience in multiple universities on Economic topics. Determined to continuously improve both personally and professionally through constant on and off-the-job learning opportunities and does not hesitate in contributing to the training and development of colleagues. 
Experience
Expert in managing programs and organizational risks
Expert in leading departments/organizations and Coordination 
Multi-lingual 
Professional Negotiation skills 
Professional and Experienced trainer and presenter (Teaching) 
Required IT skills (Microsoft and other software packages) 
Policy maker 
Experienced team leader and line manager
Education
2012-2014                              Master of Business Administration (MBA) in Marketing Management, Mahatma Gandhi University, New Delhi, India 
2006-2009                            Bachelors of Arts (BA) in Economics, University of Pune, Pune, India 
2001-2002                             Diploma in Economy & Administration at Erica Niggeler College of Economy and Administration. Peshawar, Pakistan 
2001                                       Imam Mohammad Ghazali High School, Peshawar, Pakistan (Refugee School)  
Professionals who compete with Shafiqullah
Professionals in the same Marketing / Advertising / Public Relations sector as Shafiqullah Shahrani
Professionals from different sectors near Tashkent, Toshkent Shahri
Jobs near Tashkent, Toshkent Shahri
---

Seven

Ташкент, Uzbekistan

Full time

Профиль кандидата нашей мечты:Опыт работы от 2 лет IELTS 7.0 и выше Возраст: 24+ Знание узбекского и русского языков в совершенстве Что мы предлагаем:Официальное трудоустройство · График работы: c 9: ...

---

Ekokerama

Ташкент, Uzbekistan

Full time

Обязанности:Налаживать долгосрочные и плодотворные отношения с владельцами точек розничных продаж на закрепленной территории; · Расширять клиентскую базу; · Регулярно посещать всех закрепленных клие ...

---

Englify

Ташкент, Uzbekistan

Full time

"Englify" is an online school for learning English. Thanks to the knowledge and experience gained from us, our students reach almost the same level of language proficiency as native speakers · Join ou ...